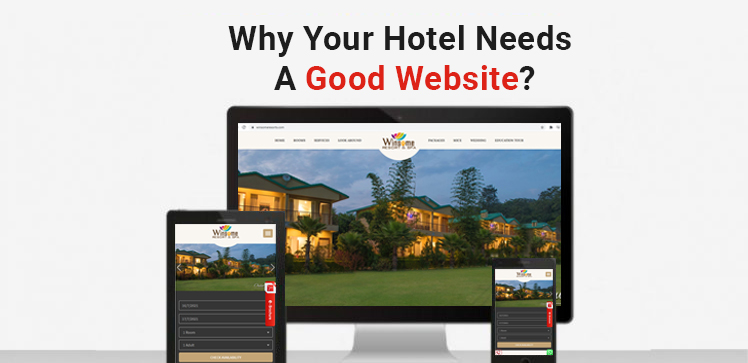 Main communication channel
A website is the first place where guests look for information about the hotel. The information is available at all times and thus, it is important that they are presented in an attractive way and managed appropriately. A website is also the main platform for communication with the guests. A hotel website should be designed in a way which offers the most intuitive form of communication regardless of whether guests use a desktop or a mobile version of the webpage. The design should be based on a unique know-how which allows us to direct guest through the website in a way that leads the specific goal, for instance, to optimize the booking process by making it available on every level.
Building the brand image
Obviously, apart from being user-friendly, a website has to be competitive in terms of content. The hotel image does not only include the visible but, first and foremost, the quality of the service and the establishment of long-term relations with a guest. Guests will confirm their appreciation with reviews on the quality of services, which in turn could translate into the number of reservations.
Source of information
A hotel website is a source of information for both guests and a hotel. A well-designed website is also a great source of information about guests: their behavior, activities, the frequency of visits, time spent on the website, conversion rate, etc. The data allow us to implement adequate, marketing solutions adapted to the guest activity. Design a website to allow a guest, who has never visited the hotel before, to be there virtually – feel the atmosphere, discover the character. Even the design itself should define the uniqueness of the hotel.
Direct sales
The main task which assumes when building a website is effective sales and increasing the percentage of direct bookings by connecting an efficient booking engine. A guest may also check room availability, special offers, and packages, and make a booking on from virtually any level of the site. In the era of growing competition and the growing list of sales channels, own sales channel is the most cost-effective solution. It also allows you to build a lasting relationship with the guest.