Low advertising costs – Prints ads and commercial ads are expensive but in a website you have to invest only one time and by website you can put all the infrormation and any ads of your restaurant in your website.
Special offers and Menus – Regardless of how often you change your menu, ensure you have it listed on your website. You'll especially want to highlight your most unique dishes, your most popular dishes, and separate your menus by meal types (i.e. brunch, dinner, etc.). Include your prices. through website you can also put your special offers Your customers want to know about special events and offers you will have during certain holidays, such as New Year's Eve, Christmas Eve, Valentine's Day etc.
Up-to-Date Content – Because so many restaurant-goers look at menus online before visiting an establishment, make sure your menus are always up-to-date. Include interesting and up-to-date content like video footage of your chefs preparing portions of your current best-selling menu items.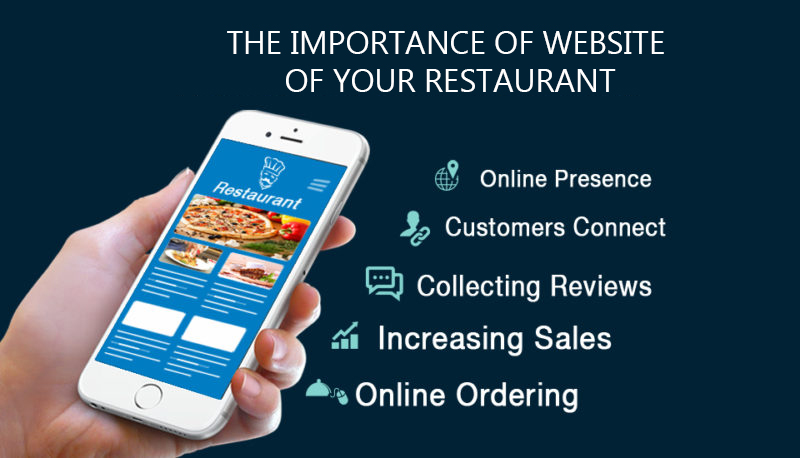 Online orders – This is huge. As we mentioned earlier people are using the web to do everything these days. If you have a dynamic, information-packed website that is robust, user friendly and allows customers to order and pay online, you have a money-making machine. All patrons have to do is point and click to order and pay.
Customers reviews – Through website you can collect and add your customers review what your customers want to give review to your restaurant. customer's feedback on your website shows that you are doing a great job. This is an excellent way of building your restaurant's credibility.
Connect with us for online platform
Phone –9968414403